Need a REALTOR® for your
Santa Fe

area investment property?
OutofTownLandLord connects you with Santa Fe's very best property investment specialists. A licensed, experienced, dedicated REALTOR® who will deliver stunning results and stellar service. Learn about the REALTOR® and the Santa Fe area market below.
Ginny Cerrella, REALTOR®
Santa Fe Investment Specialist
State: New Mexico
Counties: Santa Fe, Rio Arriba, Bernalillo, Taos
Cities and Towns: Santa Fe, Eldorado, Glorieta, Pecos, Tesuque, Nambe, Espanola, Pojoaque, Cochiti, Los Alamos, Abiquiu, Albuquerque, Rio Rancho, Corrales, Taos
Licensed Since: 2000
Company: Santa Fe Properties
About Ginny Cerrella
Born and bred in The Big Apple, Ginny Cerrella graduated from NYU and moved to Hollywood where she earned her living as a successful writer/producer. Trustworthy, dependable, precise and thorough, Ginny prides herself on her organizational skills... "Ask me once and you'll never have to ask me again."
A resident of New Mexico for twenty plus years, Ginny is proficient in foreclosures, short sales and knowledgeable in the process of 1031 Exchange and the purchase of investment properties, having invested in every aspect of Real Estate for over thirty years. Ginny works with buyers and sellers in all price ranges of land, residential, and commercial real estate. As a licensed CCID (Interior Designer), she is qualified to assist clients in every phase of home design from inception through the building process.
Ginny has designed and built her own homes, being a licensed contractor in the State of California, and is extremely conversant in the art of renovation pertaining to Mid-Century, Modern and Historic properties. She is on The Governor's Council of Film and Media and both the Founders Circle and Executive Board of the Santa Fe Film Festival. A Founding Faculty Member of The College of Santa Fe's Girls' Film School, she taught the art of screenplay writing to young women who aspire to work in Hollywood.
About the Santa Fe Market
Market Overview
Santa Fe is known for the cleanest air quality in the entire US (Albuquerque ranks #4), low real estate taxes and the second city with the most sun days, the area is a mecca for outdoor enthusiasts who can not only ski in the morning, but golf in the afternoon! That's why it's known as "The City Different."
Of all the New Mexican markets, Santa Fe is the strongest as it's considered a "specialty" market. Santa Fe is a city steeped in history and culture. Real estate in the area is diverse, with properties perfectly suited to a wide range of buyers, no matter your lifestyle or budget. As the capital of New Mexico and the oldest capital city in the country, Santa Fe has a rich history and vibrant culture that still exists today. Santa Fe is well recognized as a center for the arts, third largest in sales volume in the country, and is home to historic buildings and a diverse multi-cultural community.
The trend lines have slowly evolved from an overheated real estate industry ten years ago (with aggressive liar loans and adjustable rates the norm) through a deep trough of pain and foreclosures to now a more stable yet still recovering market.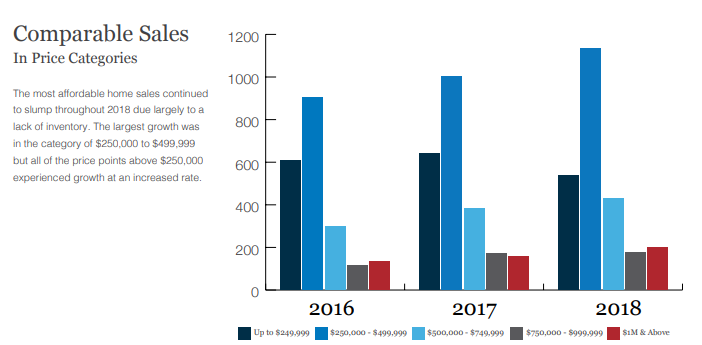 Investment Price Points in Santa Fe
Entry Level:

$85,000 - $300,000
Mid Level:

$300,000 - $600,000
Upper Level:

$600,000 & up
Free Report: Demographic and Housing Data on the Santa Fe Market
Would you like free demographic and housing data on the Santa Fe market? The report includes information on schools, income, employment, crime, average sale prices, fair market rents and more. You can get reports on the whole market or zero in on a specific zip code.
This report has all the info you need to help you decide if the Santa Fe market is right for you! Click here to get your free report.
Interested in Santa Fe Real Estate? Let's Talk!